Planning a vacation: 15 step travel planning guide
Planning a vacation is not the easiest thing to do in the world.
When you think about it, there are so many things you need to do! And all of the steps seem to be important.
So, what goes first – do you think of where to go? Or get your vacation approved? But what if you can't get it?
See? Complicated!
That's why we've put together this travel planning guide!
This post may contain affiliate links, which means that if you purchase anything via them, we might earn a small commission – at no extra cost to you. Check our affiliate disclaimer for more information.
A little bit of info about this travel planning guide
This is – roughly – how we plan our bigger and longer vacations somewhere farther away.
Planning for a weekend getaway is a bit different and easier, as generally, you don't have to ask for a vacation, get a visa etc. And it takes less time to plan – mainly because you spend less time away.
Anyways, you don't need to follow all of these steps religiously. If something seems out of place, you can, obviously, do it later or earlier. But please do let me know if you do something in a different way – I'm always happy to learn new things!
Before you start planning your vacation…
You should figure a couple of things out.
Who are you travelling with?
Are you travelling alone? With friends or family? A group?
Depending on that, things might change.
If you travel alone, you have complete control over everything.
But, if you travel with other people, it's a good idea to get their input when planning a vacation, such as on things you want to do, what accommodation to stay at, or whether there are any food restrictions.
And even more, the budget changes. Hotels generally cost less per person if you book a multiple-person room. But you need a bigger place to stay or more rooms. Besides, their budget might differ from yours, and you have to keep it in mind.
Like, would you rather prefer a relaxing holiday or seeing and doing as many things as possible?
This is especially important if you are travelling with people that you haven't travelled with before. If you prefer a laid-back approach, but your friends like having everything planned out to the last minute, there's a high chance that you won't enjoy spending the trip together.
We personally like researching a destination before going and having a loose itinerary that can be tweaked depending on how we feel, how the weather is and other factors.
I know that some people like having a plan and sticking to it – like, at 10 we are going to be in the museum, but at 12 we must leave for lunch. And there are complete opposites to it as well – don't research anything, arrive and see types of people.
So, figure out which travel style you and your companions have! And if you're travelling with your partner (or friends, for that matter), make sure to prepare properly for it to avoid arguments and falling-outs.
Do you already have any idea of what you'd like to do?
Think a bit about this.
Knowing what you want to do or if you have a general idea of where you want to go will help you save a lot of time.
Like, if you want to enjoy a beach it makes sense to look for places that are warm at the time you can travel.
If you want to ski, it's probably a better idea to check out some more mountainous regions.
Or maybe you already have a specific destination in mind? Awesome!
Can you actually travel?
If your country has a ban on tourism, you might just have to stay put.
Things you shouldn't do when planning a vacation
Well, this is my personal list of things that I don't really plan – or try not to do while planning.
For me, they add unnecessary stress to the vacation planning process.
Picking up outfits for specific days
I pretty much pack what I wear every day. Like, jeans or shorts, some t-shirts, some sweaters, maybe dresses (weather permitting). Some fancier clothes are added only if we plan to go to a fancy restaurant – otherwise, for me, it's more important to feel comfortable when travelling instead of looking like an Instagram influencer. Thinking of walking through a city in heels makes me shudder!
Just make sure to pack some things that you can mix and match.
No judgement if you do want to look nicer, of course, you do you!
Don't stress!
I know it's hard but try not to stress out too much.
Even though the amount of work seems huge, if you do it step by step, it's manageable. Don't try to do everything at the same time!
Just breathe! The main point of a vacation is to enjoy your free days. You don't need the perfect everything for that – just the correct attitude!
If you stress out already before going, the whole feeling of the vacation might be tainted negatively. That would not be pleasant.
Don't do a strict itinerary
There's a very big chance that something will not work out. The weather might be bad, something might be closed on arrival, you might enjoy something more and want to stay longer there… so many things!
So it's better to have a rough guide of things you'd like to do and then choose on the day depending on how you feel.
Travel planning guide
So now, let's at last jump into the guide itself.
I've put down the steps of how we plan vacations, but, as I said before already, you don't have to follow it religiously. Like, if you see a hotel you just love and want to stay in, you can make it work even if it's out of the way.
By the way, all of the pictures are from our trips.
Step 1: ask when you can have a vacation
It's important to figure out when you can go before where you want to go to.
Why?
Because different places have different tourist seasons. We learnt this the hard way when we were in Sardinia this September (2021) – when all the restaurants shut down a few days before we left. It was quite interesting to figure out where to get food when you don't have a kitchen, haha!
Plus, the weather changes as well – if you'd like to enjoy some Sun, December in the Dolomites might not be the best idea.
So, the first thing we do when planning a vacation is to actually find out when you can have a vacation at work.
At this point, you don't actually need to ask for specific dates, but just make sure that there is a possibility to get one.
At Michal's work, there is almost a 0% chance that he can get a vacation in July, for example. The same was in the previous company. At the airline where we worked together only the most senior employees had a high chance of getting a couple of weeks off in summer.
So, first, find out which months you have available for vacations!
And, if you are planning your babymoon, make sure to ask your doctor if they think travelling is ok for you.
Step 2: figure out your budget
When you have a vague idea of when you can have some free time, figure out how much money you'll be able to save until then.
Unless you are ok with selling a bunch of stuff you own to have as much cash as you'll need for whatever vacation you want, you'll probably be planning a vacation that fits your budget not the other way around.
So, think of how much money you're willing to spend on your vacation.
A lot of stuff depends on how big your budget is, including where you realistically can go.
Step 3: choose your destination
Now that you know how much money you will have and when it is that you can go, read up on some destinations you'd like to visit!
You probably already have some travel destinations in mind but if you don't, think about what you'd like to do.
Do you want to enjoy some sunshine? You can google something like "where is it sunny in the month you can go".
And similar for whatever else you'd like to enjoy, such as skiing, skydiving etc.
Alternatively, there are websites such as kiwi.com that let you search flights to "anywhere" and choose non-specific dates. This way, you can check out options where you can go.
Some other places where you can look for inspiration are Pinterest, Instagram, and even Reddit.
Do some research on the destination to get a general idea of what things to do there, what entry requirements are there, or even if it's possible to visit at all.
Write down some options for different destinations so you have something to choose from when you know when your vacation will actually be.
Step 4: check out the entry requirements
Before deciding on where you really want to go and asking for a vacation at work, check that you can actually get into the country.
I've read some horror stories of people not reading the requirements properly and getting deported or denied entry to the country.
Check out things like if you need a visa, what vaccinations are needed (not just Covid, but others as well), if you need a return flight ticket printed, do you need to quarantine on entry and so on. If you plan to drive, check if your driver's licence is accepted.
Check if your passport or ID is still valid, too. Some countries allow you to enter with an ID only, some require passports. Some require your ID to be valid for even 6 months after the end of your trip. In case you see that your passport will expire too soon, you can speed up the renewal by using websites such as PhotoAiD to at least get the picture ready.
The best places to look are your own country's Foreign Affairs ministry's website and the equivalent website of the country you'd like to visit. Or just google "entry requirements country". Make sure to look at reliable sources that have been updated not so long ago.
Don't forget to regularly check the Covid entry regulations – those tend to change often. It might happen that you need to do a PCR test at the last minute. And it's good to have insurance in case you have to miss the flight – more on that later, though.
Step 5: Get your vacation confirmed before planning your vacation
At this point of your vacation planning, before getting your flights, booking accommodation, and even getting your visa, it's a good idea to get your vacation confirmed.
It wouldn't be cool if you planned everything, booked everything, and then the work was like "yeah, we can't give you a vacation at this time. Sorry."
Before applying, check out some of the available flights and try to get a vacation that includes those days to maximize your time at the destination.
A tip: usually, Saturdays and Sundays are not counted off your available vacation days, which means that you can get 16 days off instead of 14 if the first day of your vacation is a Saturday and the last – a Sunday.
Step 6: get your visa
Well, check out if you need to get a visa for the country you travel to. If your vacation covers more than one country, check all of them!
Depending on the country, you might get the visa online or on arrival. But for some, you need to go to an embassy to get it. And some visas you need to pay for.
It might take some time for you to be given the visa, so make sure to do it well in advance before the trip!
To see if you need a visa for the country that you're going to, the best bet is to go to your government's tourism or foreign affairs websites. There should be a section on travel requirements there.
Step 7: book your flights
Now that you have your vacation and visa, it's time for one of the most important steps of planning a vacation – booking the flights! Of course, unless you prefer a different way of getting to your destination.
Now, this doesn't necessarily mean just choosing your dates and destination and booking.
Quite often flights eat up a huge part of your budget, so it makes sense to find an option that's as cheap as possible!
For that, there are many websites that we use, such as Skyscanner, Momondo, Kiwi, and Google Flights.
I like kiwi a lot because it includes not only flights but public transport as well! So, let's say, you choose a flight from Vienna airport, but you might see a bus from Vienna to Budapest as the first step of the journey if it works out cheaper altogether. Awesome!
Another interesting flight aggregator is WayAway. They find the best options for specific flight dates, if you already have them, and display final prices in the search. With their Plus program, you even get 5% cashback (directly to PayPal!) on flights, hotels, car rentals and other travel services. Use the promo code wanderlustdesigners to get 10% off your first membership purchase.
All of these show you different options from different airlines, as well as how the price changes depending on the day. Plus, a ton of other interesting and important things!
Just be careful when you see a really cheap flight!
Things to look out for are:
Transfer times. Make sure to have at least 1.5h, preferably at least 2, between connecting flights. There might be delays, the different flights might depart from different terminals or even airports. Plus, in some cases, you have to collect your luggage and check it in again. The longer the transfer, the better!
Departure and arrival times. If you depart or arrive really early or very late, it might create some problems. There might not be a transfer to the airport in the morning (and you'll probably be cranky with very little sleep) and if you arrive out of hotel check in times, you might have to wait.
The airports. Sometimes, the departure and arrival are from different airports – if you left your car at one airport and you arrive at another that is 300km away, there might be a problem. Or you arrive at a smaller airport in the destination instead of the main one, so there might not be a transfer available.
Is it a low-cost carrier? Sometimes, if the price of a low-cost carrier is just a tiny bit lower than a normal one, in the end, it might be cheaper to not fly low-cost because of the extra things you might want to purchase. So it's better to compare how much a checked in luggage cost, if you'd like to purchase a specific seat, etc.
If you're unsure about flying, I have a first time flyer's guide with step-by-step instructions on how flying goes that will be useful also for those who have flown before.
Or another one with lots of helpful tips for flying.
We usually check out the flights on the price comparison websites and then directly on the website of the airline. If you have a rewards card (and you should even if you don't fly often!) you might get extra perks such as upgrades or lounge access, and you can use rewards points to get discounts on flights!
Step 8: research your destination and choose your activities
Yes, exactly, I put the activities before booking the accommodation!
That's because it doesn't make sense to book a hotel and then find out that everything you want to do is an hour's drive away.
So, before you book your accommodation, do some (a lot of) research first.
Researching the destination itself
The best ways to research a destination are by reading blogs and books (we like Lonely Planet) and watching Youtube videos.
"Researching a destination" sounds a bit confusing, though.
But basically, it's just that you should learn anything that might be useful during your trip so that you know what to expect.
There are some basic things that you should know: language (learn a few basic phrases as well), currency, time zone, what type of plug and electricity current is used in the country etc.
Then, it's good to know what the weather usually is at the time that you'll visit so that you know what to pack with you.
Or – is there a time when pretty much everything closes during the day like it tends to be in Italy and Spain?
Check out some recommended restaurants, of course. And some things that you should definitely eat when travelling.
Definitely pay attention to common scams that happen in the country. For example, in Italy and France in the tourist spots, there might be men bringing roses to women as a "gift" and then asking for money. In Milan, I and my friend were scammed out of money by guys who came to us on the square by the Duomo, gave us grains for the pigeons and took our camera. They refused to return it until we paid whatever cash we had.
Basically – find out everything that might be helpful!
Things to do
Check out what offers of things to do there are.
Things that are useful to write down are:
The name of the activity
Who does it
The cost
Address
Opening times
It's a good idea to check out ratings online as well so that you don't fall for a scam or don't have a bad experience. My personal favourites for reading reviews of activities are Google Maps and TrustPilot. Sometimes Reddit is helpful as well.
GetYourGuide has a good reputation as well.
Sadly, I've heard many bad things about Tripadvisor – for example, that it deletes the bad reviews, so take what you see with a grain of salt.
If you see that the activity is very popular, make sure to book it in advance – and print or save your confirmation.
Don't worry if the list of things you'd like to do seems endless – at this point of planning a vacation, it's ok! You'll sift through it a bit later.
Step 9: find your accommodation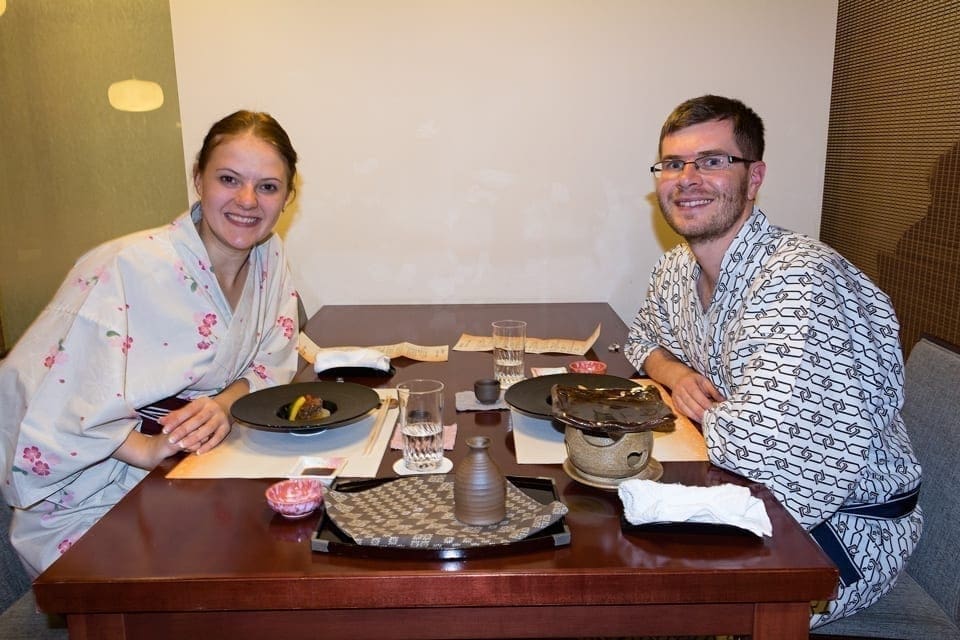 Finding accommodation that is both reasonable in price and looks good isn't easy.
And then there's choosing between an apartment and hotels – which is better??
I know that some people like to have the flexibility and book the place to stay when they're at the destination already, but we like the peace of mind of knowing we'll have a place to stay that we like for the whole duration
We try to find hotels at places that are close to the activities to minimize transfer times. If the things to do are concentrated in more than one location, we'd rather change accommodation than drive long distances multiple times.
Then, sometimes, there are hotels out of the way that just look so incredible that we spend a night or two there.
A tip: if you're travelling for a longer time or during shoulder or offseason, it's a good idea to book a place that has a kitchen instead of a hotel room as the restaurants might be closed – like during one of our last trips.
For the last night of the trip, we tend to stay closer to the airport – like, a maximum 30-minute drive away. So, if your main accommodation is farther away, we'll relocate for the last night somewhere closer.
If you like staying in hotels, many of them have loyalty cards that let you collect points similar to airlines.
When booking a hotel, we usually check out different booking sites (such as booking.com) and then compare the price to the hotel's website. Sometimes there are special offers running that you can use.
Step 10: figure out how you're going to get around
Now that you know where you're staying and roughly know what you'll want to do, it's time to figure out how to get from the accommodation to the activities (and restaurants, and airport, and other things).
So, you need to figure out:
How are you getting from the airport to the accommodation
How are you getting from the accommodation to the places you'd like to go to
How are you getting back to the airport when leaving
Depending on where you go, there might be limited ways of getting around – some places might not have regular public transport options, and there might be no taxi or rideshare available as well. Or it might be too expensive to rent a car.
It's better to figure these things out while still planning a vacation rather than on the spot at the destination!
When we were on Easter Island, we didn't plan properly so had to rent a car already there. It cost us like 150$ a day!
To figure out the best ways of getting around, check what and where you want to do and if there's maybe a transfer already included in your activity.
We have a whole article to help you figure out the best transportation options on vacation.
For us, we usually rent a car for getting around as it's usually just that much more convenient. For example, Discover Cars is one of the companies that offer price comparisons between car rentals and, well, you can rent a car through them. I like them, as they offer not only the big brand names but smaller local companies as well, plus, you get free cancellation in case your plans change.
So at this point in planning a vacation, you might need to rent a car. Or for some places like Japan, buy your public transport pass.
Step 11: put together a rough itinerary
So, this is the part of your vacation planning where you need to go through that list of things you'd like to do.
This step of our travel planning guide is one of the hardest ones, really.
It's time to sift through the activities now. Some things that may help:
How long does the activity take? If it takes long, is it worth it?
How far is the location? If you spend most of the time in transfer, maybe you can do something closer by.
How much does it cost? No point eating all of your budget for one thing.
Which one do you like more?
Don't forget the activities you already booked!
Leave some activities as a backup in case your original one falls through
Then, it's a good idea to have your itinerary somewhere written down.
We usually do the good old pen and paper way of writing things down, but there are many other choices, such as making a google sheet that you and others can access from anywhere.
When figuring out how many things you can do in one day, make sure to account for transfer times as well. And give those times some leeway – you never know what can go wrong, so it helps reduce the stress.
If you're a student, don't forget to plan some study time in your itinerary!
Step 12: get an insurance
This is one of the most important steps of this travel planning guide.
We don't travel without buying insurance. Even though in European Union we're covered by the European Health Insurance card that lets us use any hospitals and doctors that the locals can, it's still better to have an independent travel insurance.
We've benefited (or would have benefited) many times from insurance.
Like, the time that I got an incredible, can't-stand-up stomach pain in Tenerife and the closest doctor that spoke English was a private one.
Or the time that Michal needed 2 stitches in Hawaii which would have cost more than 3000$ out of pocket if he didn't have insurance.
Or my parents would have lost a lot less money with insurance when they were robbed in Poland.
The list could go on endlessly.
I've seen different bloggers offer World Nomads but haven't used it myself. We usually just use local insurance companies that cover what we need at the time.
When getting insurance, make sure to check what is covered – if you fly, get luggage and flight change/cancellation protection. It's especially important now when the Covid entry regulations change very often.
Definitely have as much health protection as you can depending on your budget. And it's a good idea to have robbery protection as well.
Read the terms and conditions – sometimes, it's stated there that adventure activities, which often include hiking or going above 3000m, are not covered.
Step 13: Preparations before your trip
There are some last-minute arrangements and things that are worth looking into before your trip. They can help you minimize risks among other things.
Think of your pets and plants – and your home
If you can't or don't want to take a pet with you, make sure you find a sitter for them. It can be either a company that provides boarding of animals or friends or family.
Know that if you want to travel with your pet on an airline, you have to inform them already when booking the ticket – and it's a paid service. Plus, you need documents and vaccinations for the pet. Smaller animals are sometimes allowed in the cabin, but bigger ones go in the cargo. Make sure to research it before booking anything!
About the plants, though, it's only a problem if you need to water them regularly, which mainly happens in the summer. We usually leave a key that our neighbour can access. She looks after our plants and the apartment – just in case.
If you don't have any trustworthy neighbours, it's a good idea to leave the key with a friend, family or even a colleague. It's better to have someone that can access your place in case of an emergency, as you never know what can go wrong.
Warn your bank that you're travelling
I've heard of more than one person who travelled to lesser-visited countries in Asia and got their cards blocked because of suspicion of fraudulent activity.
On the other hand, the bank didn't react when Michal got money stolen from his account after someone copied his card details. Because why wouldn't he be in 2 countries at the same time, right? Thankfully, his account was insured by the bank, so he got the money back.
I've just recently started using Revolut after my brother recommended it to me, and for now, I'm happy. They don't have withdrawal fees for up to 200euro (or more if you get a paid plan), have smaller fees altogether for exchange rates, and come with a lot of perks if you get the paid plans.
It's a good idea to have more than one card on hand in case something happens to your usual one. Or at least have it saved on your phone in an app. It's not nice to end up without any money in a foreign country.
Exchange some money
Before your trip, make sure to get some cash in the local currency. Sometimes you can just get it straight in your bank, but sometimes you need to order it in advance. So don't leave this for the last second!
It's always a good idea to have some cash on hand. Usually, souvenir stands don't accept cards, as well as public toilets.
Write down some emergency numbers
Just some numbers that you can or need to contact in an emergency.
Some examples:
Your embassy in the country you're visiting
Some relatives or friends
Bank to block a card
Airline
Have copies of your documents
Save them on a cloud or even have hard copies in case your documents get stolen. Notarized copies are the best, but you don't really have to go that distance.
You need to be able to prove your identity to police officers if something happens.
If you're pregnant, definitely take your pregnancy passport and other relevant documents with you. And definitely check what rules the airline and the country you're going to have for pregnant travellers.
Download some useful apps
There are some apps that help make travelling easier. Download them already before travelling so you don't have to rely on hotel wifi which is often less than reliable.
Google Translate for, well, translating. Besides the normal "input text and translate" it has a conversation feature that translates spoken words; a photo feature which translates after you take a picture of the text that you want to translate; and you can even use it offline if you download the vocabulary.
Google maps: you can download the map of the place you're going to for offline use which is super helpful when you don't want to use really expensive data when you're lost.
Your bank's app for easy control of how much money you have left.
Let someone know that you're travelling
We usually keep our parents up to date on what we're doing while we're travelling (and not only) so that they know that we're safe.
But it's a good idea to let them know about your travel plans and when you will check in: not just because it keeps everyone calm, but because they can then know if something has gone wrong and let someone know you need help.
Step 14: Pack!
Now that the more serious steps of our travel planning guide are covered, it's time to have some fun!
It's time to pack!
When we first started travelling together, I used to just throw stuff in a suitcase the evening before we left, with some of the last-minute things being added before going out the door.
Now, though, I've found the beauty of packing lists!
It's just much easier when you know what you need to pack and what you've packed already.
I use my essentials packing checklist for every single trip I take now. It covers everything you need for every single trip.
And, seeing how much easier it made the packing process, I've begun creating other packing lists as well, such as
Step 15: have fun!
That's the main thing, isn't it? That's why we plan our trips!
Don't worry if something doesn't work as planned, as that is how it usually goes.
Enjoy your vacation and have your much-deserved relaxation!
Last words about our travel planning guide
Planning a vacation seems like a lot of work, doesn't it? But really, once you start, it all falls together.
By using this guide, you will cover all of the main things that you need to do and know so that your trip goes as smoothly as possible.
Enjoy your trip!
---
Like this post? Pin it!